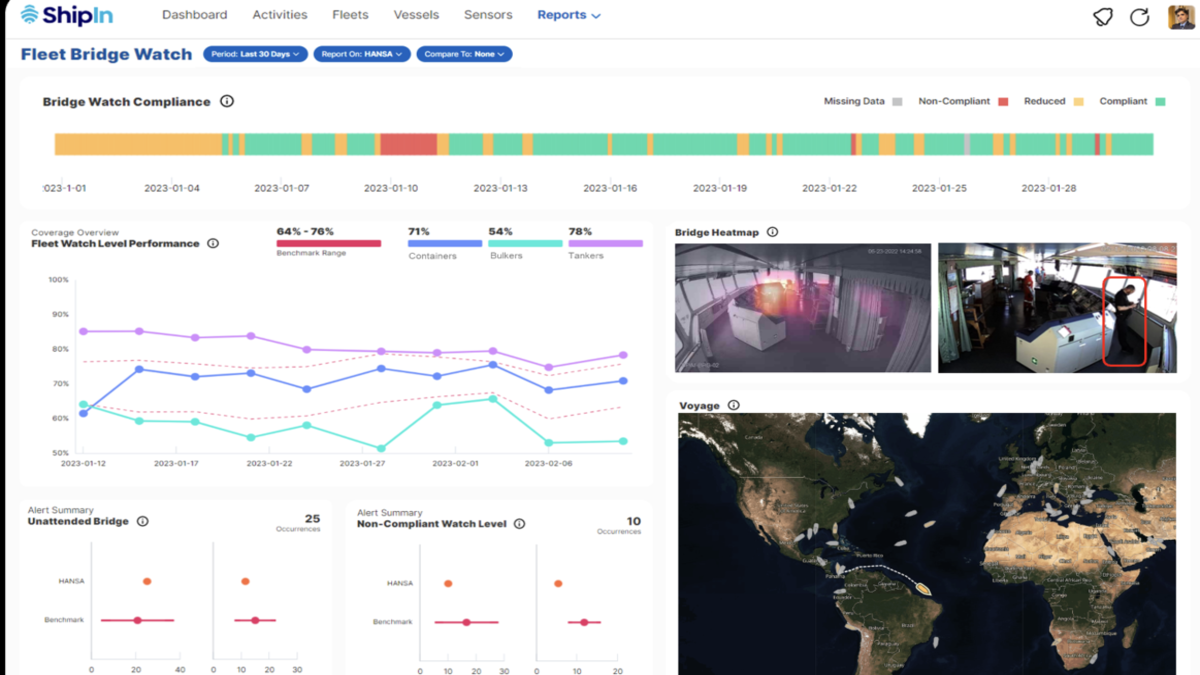 ABL will install FleetVision on board its vessels (source: ShipIn)

ShipIn Systems, which operates an AI visual analytics platform, has clinched its first deal with an Indonesian client after securing a deal with Asian Bulk Logistics (ABL)

ShipIn will install its FleetVision platform on vessels owned and operated by the Jakarta-based integrated sea logistics and infrastructure company.
FleetVision detects events on board in real-time using AI-powered CCTV, giving crew and shoreside fleet managers the same visibility into ship operations and enabling them to identify any potential maintenance or safety risks related to operations, including cargo handling, security and maintenance.
ABL's decision to install FleetVision is part of its ongoing strategy to foster a culture of safety on board, using the latest technology and increase operational efficiency.
FleetVision will give ABL real-time visibility into ship operations, enabling proactive monitoring, prompt detection of potential risks, and ship-to-shore collaboration.
AI-powered alert systems will warn seafarers of any risks arising from operational or maintenance issues and alert ship managers of any operational or safety issues in near real-time, helping to mitigate the risk of incidents on board.
According to ShipIn, the software eradicates the need to sift through thousands of hours of footage to establish why an unexpected event or accident occurred, thus simplifying risk management and insurance claims.
Commenting on the deal, ABL chief technology officer Edmund Situmorang said, "FleetVision will help safeguard our seafarers and provide data-driven insights that we can draw on to continuously assess and develop our onboard safety practices, procedures and culture."
ShipIN chief executive Osher Perry added, "The maritime industry is often accused of lagging behind when it comes to embracing digital technology. But shipping companies such as ABL clearly recognise the benefits of an AI-powered platform that enhances safety, provides insights into a ship's operations and maintenance, and gives fleet managers greater visibility of vessels sailing in remote locations. We're delighted to work with ABL, our first Indonesian client, and to help the company safeguard its seafarers."
Sign up for Riviera's series of technical and operational webinars and conferences in 2023: