Going forward, Weco Group's two carriers, Nordana and Dannebrog, will be run under the Weco brand, and this means that one of the CEOs will have to go, chairman Johan Wedell-Wedellsborg tells WPO.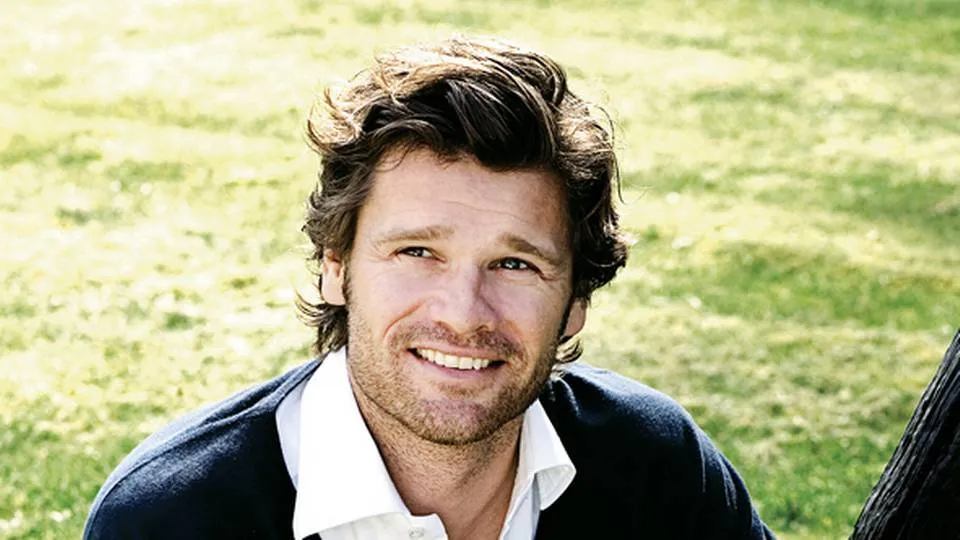 Johan Wedell-Wedellsborg is working to change the structure of his two carriers Nordana and Dannebrog, both of which are owned by the Weco Group.
Going forward, the two shipping companies will no longer operate under different names, but will instead sail under the Weco brand with names such as Weco Tank, Weco Projects, Weco RoRo and Weco Bulk, Johan Wedell-Wedellsborg tells WPO to illustrate the idea behind the new structure.
"For a long time there has been an unruly structure with two different carriers and a degree of confusion about the names. In the past we had an Italian stakeholder involved in Nordana, and in Dannebrog after that, which prevented us from setting up a new structure. But as I am the sole owner today, it's easier to turn this into one carrier. We would also rather combine the shipping activities under one umbrella entity," he says, explaining that the original names will fade out over time.
Farewell to CEO
The new structure for the carriers, with Dannebrog operating in tanker and Nordana doing multipurpose and RoRo, also means a farewell to Nordana CEO Lars Steen Rasmussen. He will also step down from the Dannebrog Rederi board of directors.
Instead, Johnny Schmølker, the current CEO of Dannebrog, has taken over the reins of Nordana:
"In relation to the restructuring, we've introduced a more narrow management structure, which meant that we unfortunately had to say goodbye to Lars Steen Rasmussen. Lars is a good friend of mine, and we've gone through ups and downs together, but sometimes you just need a fresh set of eyes, and that was the case here," says Johan Wedell-Wedellsborg.
Nordana, which Lars Steen Rasmussen has headed until now, has been operating at a deficit since 2010, with th exception of 2012. In 2014 the carrier suffered a USD 434,000 deficit, although an improvement from the year before, when the carrier lost USD 4.7 million. The main task for Johnny Schmølker will thus be to implement what Wedell-Wedellsborg describes as "a tighter structure."
Nordana struggling with a negative bottom line
Perhaps the Nordana organization can learn a thing or two from how business is done at Stena Weco, which Dannebrog runs in cooperation with Swedish shipping group Stena, he notes.
"I think the whole thing will become more streamlined, and that the companies will resemble each other more in the way they are run. It's been run as two different companies today, under two different people. It's clear that when things are handled by one manager, the management style will be the same."
Solid result ahead
It is difficult to say whether Nordana will deliver a profit for the full year, he says. But the carrier is currently hovering around break even.
"As a group we'll get a super result this year. We've made around USD 20 million in the first half of the year for the Weco shipping group as a whole," explains Johan Wedell-Wedellsborg, adding:
"Tanker is of course doing very well, and that constitutes a big part of this. And Stena Weco (Dannebrog's collaboration with Stena) has grown steadily in the past four years, which pays off as the fleet grows and the market is solid."
Dannebrog delivered a 2014 net result of around USD 5.9 million, according to the annual report published this spring. The Stena and Dannebrog partnership currently operates five owned vessels, while Dannebrog also operates six vessels on behalf of Concordia Maritime, Stena group's listed tanker carrier.
For Weco Group, the 2014 result came to a net profit of USD 54.5 million from a combined revenue of USD 804.6 million, while the operating result for the group's shipping activities came to negative USD 37.4 million. The positive bottom line result was achieved through financial incomes as well as buying and selling investments.
"The result (for 2014) is seen as satisfactory, with the profit primarily attributed to a net gain of USD 19.5 million from buying and selling and investments," the management wrote in the report.
Weco Group's shipping activities, in addition to Nordana and Dannebrog and Stena Weco, also include Weco Bulk and Weco Marine.
Johan Wedell-Wedellsborg expects to complete the restructuring before the end of the year.
Stena Weco provides profit at Dannebrog Rederi
Concordia Maritime: Recovery will continue in 2016
Dannebrog CEO swore he would never become a shipowner
Stena Weco sets record in 2013