One company – out of the 28 in the major Swedish carrier group Stena – is currently listed. Shipping Director at Stena AB, Carl-Johan Hagman tells WPO about the company's thoughts on more initial public offerings.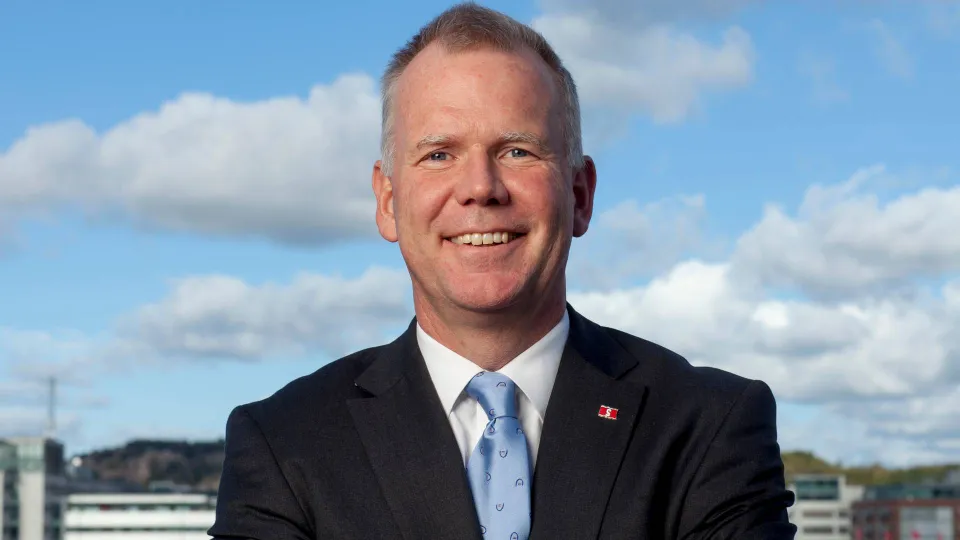 Photo: Stena AB
MARSTRAND, SWEDEN
Sweden's major shipping group Stena AB has more than 16,000 employees and revenue that, in 2014, surpassed USD 4 billion. The assets are distributed among numerous subsidiaries in various shipping segments, as well as real estate and energy companies, and asset value reached USD 14 billion in 2014.
The whole enterprise is owned by the Olsson family, the second generation after the Stena Group founder, the history of which began in 1939 – except for the tanker carrier Concordia Maritime, which was established in 1984 and listed on the Stockholm Stock Exchange that same year.
Looking across the Swedish borders, several competitors to the Stena Group's tanker carrier Stena Bulk, among the biggest in the world, have opted to move from being privately held to instead being listed in, for instance, New York, as was the case for Belgium's Euronav in early 2015.
And other major players, such as German container company Claus-Peter Offen, have also expressed an interest in seeking a US listing, and another German player, Lloyd Fonds, is working to become a listed shipping company, to break from the KG ownership in the German shipping industry while also out-phasing its other activities, such as real estate investments. Numerous carriers in the dry bulk segment have also tried their luck with initial public offerings in recent years.
However, this trend from the international shipping industry is not rubbing off on Stena AB, as it looks now, Carl-Johan Hagman tells WPO. He is Shipping Director at Stena AB, which means he serves as CEO of the segment Shipping, Drilling & Ferries, a division that covers all of Stena's shipowning activities.
He is seen by many observers as a possible successor to the current CEO and chairman for Stena AB as a whole, Dan Sten Olsson, the son of the Stena Group founder.
"We have a listed unit (Concordia Maritime), and that's enough for now. But I'm not ruling anything out. At management level we're constantly evaluating the possibilities of alternative forms of ownership, but listings are not part of the short-term agenda," says Carl-Johan Hagman, adding:
"Our strategy is generally that if you don't need other people's money, you're better off with your own. We've managed to constantly generate a strong cash flow with our own funds, and this has made us fairly strong. We're going to continue to do this."
The right mix
In addition to listings, the right mix of the business areas also represents an aspect that Stena, like other shipping groups with diverse portfolios, is always thinking about at management meetings, explains Carl-Johan Hagman.
Stena's shipping activities range from operating the world's largest ferry carrier, Stena Line, to the RoRo and RoPax business in Stena RoRo, oil and gas exploration in Stena's newest unit, Stena Drilling, which operates a fleet of four drilling vessels and four drilling rigs, as well as the two tanker and LNG carriers Stena Bulk and Concordia Maritime.
"We have a clear strategy aimed at diversifying our portfolio, which is very much tied to our family ownership. The philosophy is to be top class in every single segment and to achieve solid returns on our investments. As such, we're always thinking about the composition of our assets, but as it looks now, we're not heading into new segments. The benefits of our current portfolio is that we can invest without being dependent on the shipping cycles," says Carl-Johan Hagman.
He cites as an example the fact that Stena has been able to make solid investments in segments that have been struggling for several years, such as ferry operator Stena Line, even though the business cycle was against the segment. He also points to the strength of diversity ensuring when a shock such as the sliding oil price rams into the market.
"We've moved past this shock, as it's not a problem that affects all our segments. While drilling is going through a difficult time with reduced earnings in the segment, the low oil price opens doors for other segments, such as the tanker business. That's why it's important that we maintain the diversity we have now," says Carl-Johan Hagman.
The Stena Group expects 2015 to be a stronger year than 2014, due to, among other factors, the sliding oil price, which benefits all segments in the portfolio except for Stena Drilling.
Stena in big profit after Helsingor-Helsingborg sale
Stena's growth driver in tough offshore market
Media: Stena Bulk declines IPO